When:
July 24, 2020 @ 9:00 am – 4:00 pm
2020-07-24T09:00:00+10:00
2020-07-24T16:00:00+10:00
Where:
York Events
Level 2 95-99 York Street
Sydney, NSW 2000, Sydney
NSW 2000

Contact:
Rocky Biasi The Accidental Counsellor
Advanced Counselling Skills for Accidental Counsellors
How to provide more effective emotional support to people in your care
If you find yourself responding to people's emotional distress without formal counselling qualifications you are an Accidental Counsellor.
You have difficult conversations often in your role. Perhaps you are a member of a school staff or perhaps an allied health professional or community service worker, regardless – you support the people in your care and that can mean responding to their pain and suffering.
Perhaps you have picked up some skills in responding in your role, attended a level 1 Accidental Counsellor training, or learnt some basic skills in counselling.
The skills taught in this workshop will help you respond more effectively and accelerate your results with those you help, by helping you to:
Connect more rapidly and deeply with those in need and lead them towards solutions
Learn advanced listening and responding skills for deeper rapport and advanced empathy
Build your confidence in managing emotionally challenging interactions
Learn how to adapt your approach to different clients and match their language, communication style, energy and emotional style
Learn how to respond more "in the moment" and trust your intuitive responses
Learn new skills in reframing to help people to access their strengths and resources and direct their focus towards the next best step
Learn new "tapping" techniques Emotional Freedom Techniques (EFT) and Simple Energy Techniques (SET) that you can use to help people rapidly release their stress and anxiety
You'll gain an understanding of how to adapt yourself and your approach to different clients, including matching their language, communication style, and energy to tailor responses and design interventions in the moment that work.
How to increase your "response repertoire" so that you have a range of ways of responding to difficult clients and difficult issues and don't get stuck.
How to rapidly establish deep levels of rapport with people in your care and use advanced empathy to quickly get on their level, help them to feel understood, validate challenging feelings, and facilitate positive shifts in their emotional states.
How to use humour to connect with people to help shift their perspective and lighten up their mood.
How to interrupt negative patterns using warm-hearted humour and provocative language, with good connection.
How to establish a "heart connection" with people so that they trust you and allow you to work on deeper levels with issues.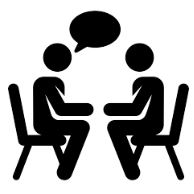 ---
Workshop Details
Date & Times: Friday 24th July 2020 9.00am to 4.30pm
Venue: York Events, Level 2, 95-99 York Street, Sydney, NSW
Registration Fee:
Super Early Bird (limited tickets) $297
Early Bird $397
Regular fee $495
Cancellation Policy:
All registrations for tickets are final. No refunds are available, however tickets may be transferred to another individual (subject to prior written notification and confirmation by us) if you are unable to attend.
Note: This workshop will be video recorded and used as a training resource. Those who participate will gain complimentary access to the online recording.
---
About the Presenters: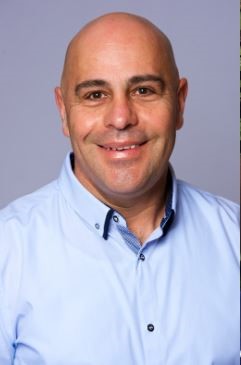 Rocky Biasi created the Accidental Counsellor in 2008 as a result of his experience as a high school teacher, school counsellor, and counsellor in private practice for 20 years. He has presented the Accidental Counsellor to ten thousand people both online and in face to face workshops in Australia, New Zealand and South East Asia.
25 years ago Rocky found himself depressed and anxious and didn't know what that was! His story from seeking counselling to becoming a counsellor is an unlikely story.
At the age of 16, Rocky left school to work in banking after which he proceeded to his own retail business. Ultimately, Rocky decided to follow his dreams and pursue his passion for teaching, commencing his teaching career in his 30s.
He then found himself receiving counselling and then started a counselling degree. Along the way he changed his life and is passionate about sharing his story and program for Mental Health and Wellbeing.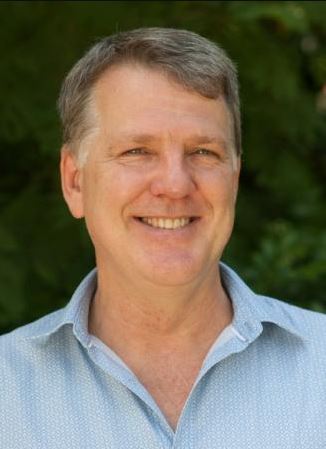 Steve Wells is an internationally recognised psychologist and peak performance consultant who regularly conducts corporate, professional development, and personal development programs in 12 countries worldwide. He has been training counsellors and therapists for over 30 years.
Steve  previously worked for 10 years in the WA Department of Education and Training in a range of leadership roles, including Psychologist in Charge of two separate resource centres for students with severe social, emotional and behavioural problems. For 20 years Steve presented to business owners in the Curtin University Centre for Entrepreneurship.
Steve is the author of the bestseller 100% YES! and co-author of 4 other books including Enjoy Emotional Freedom. Steve's presentations are always entertaining and filled with practical strategies you can apply immediately to get better results – with less stress!
---
What others say about Rocky's and Steve's programs:
"The very next day I was applying some of the strategies that were discussed during this course to assist a student to come back out of the intense emotions she was experiencing and enjoy the excursion that we were on. A very beneficial course that has helped me be more confident in and conscious of the discussions that I have with students." – Rhiannon Hall
'What a fantastic day of information that will be invaluable in my work place and all other aspects of my life. Very worthwhile." – Justine Upton
"It was incredibly helpful – gave an enormous amount of tips and practical advice on managing difficult conversations. Boosted my confidence to converse with parents and teachers having just stepping into acting head of year 10 at my school!" – Lucinda Randazzo
"The Accidental Counsellor training … is still one of the greatest Professional Development opportunities I've ever undertaken." – Damien Clift
"Probably the most practical and useful workshop I have been on ever (and I've been on a lot)." – Dean Pistilli, Psychologist, Sydney
"Thank you for an amazing workshop. I believe this has already been life-changing for me. I am deeply impressed with your training and the expertise you bring as therapist. Inspiring. Thank you. Big thank you. Big, big thank you…" – Sebastiaan van der Schrier, Social Anxiety Coach, Netherlands
"Steve Wells' program  gets to the roots of behavioural change and uses some of the most effective tools available today to bring about rapid and lasting change."
– Human Resources Magazine Australia